On Tuesday, March 30, 2021, the original oil on canvas for Ryan Pancoast's Kasmina, Enigma Sage sold for $12,600 in an auction on the MTG Art Market Facebook group.
Measuring 24 inches by 30 inches, Pancoast's Kasmina, Enigma Sage is a work of oil on stretched canvas. The original Magic: The Gathering art was commissioned for the upcoming set Strixhaven: School of Mages, and it's the art for the borderless showcase version of one of the planeswalker cards featured in the set.
The auction started on the MTG Art Market just a few days after Wizards of the Coast officially revealed the card. Vorthos Mike acted as an agent for the artist
The auction's opening bid of $10,000 was met immediately, and it had been raised to $12,000 within just an hour. The final bid was $12,600, and was made by a collector who primarily collects original art of legends and named characters of Wizards of the Coast's popular card game.
Days before the end of the auction, two pieces of preliminary work were sold. One of them is an oil painted canvas board color study, and it was sold for $510.
The other is a pair of of double sided ballpoint pen ink thumbnails, which was sold for $100.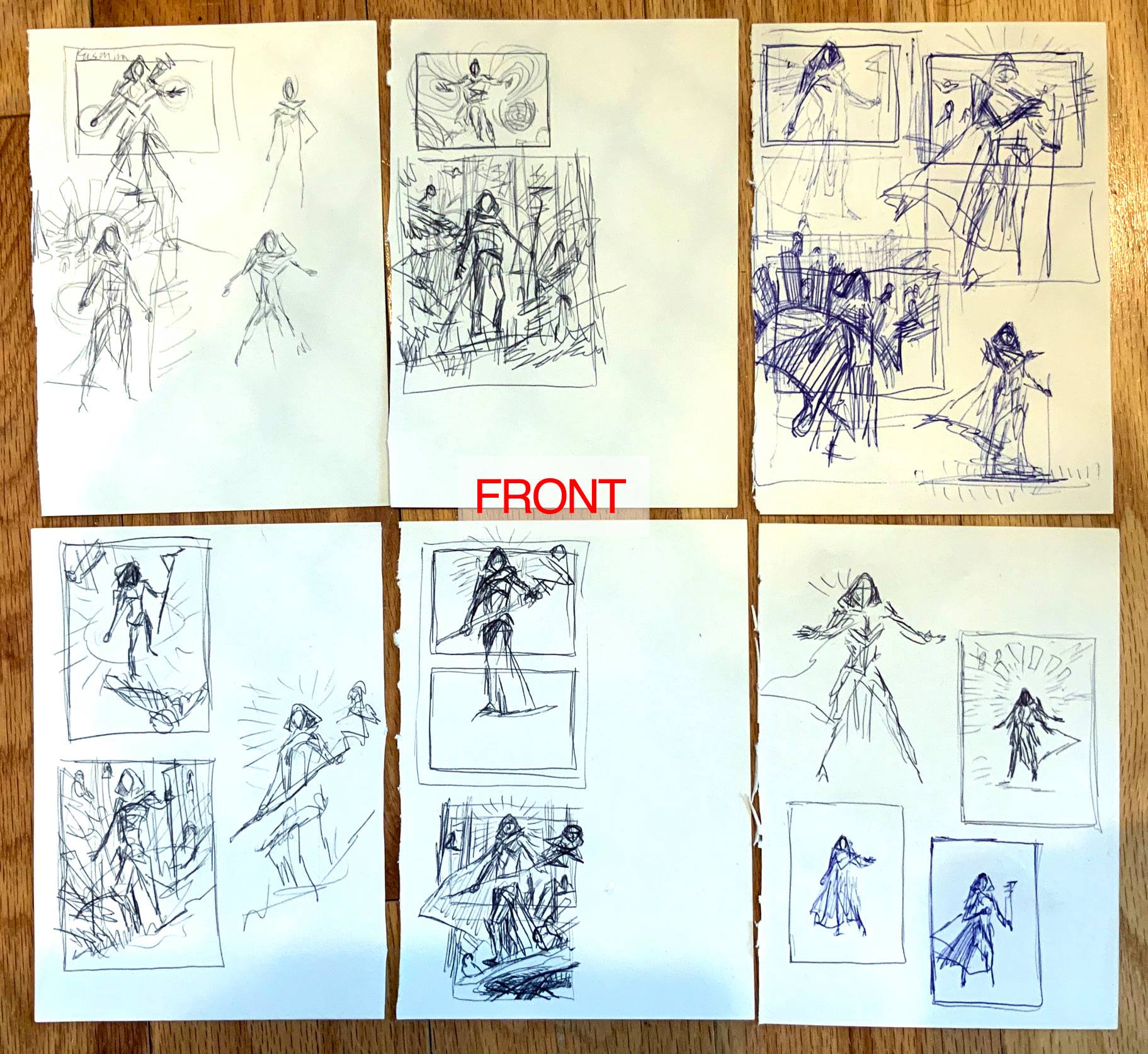 Related:

Simian Spirit Guide Art from Time Spiral Remastered Sells for $12,000
About Ryan Pancoast:
Ryan Pancoast is an award-winning illustrator whose work has been honored by the Society of Illustrators, the Art Renewal Center International Salon, Spectrum: The Best in Contemporary Fantastic Art, and Infected by Art. He won Silver in the Oil/Acrylic/Watercolor category in Infected by Art Vol.7 and was nominated for a Chesley Award in 2017. Ryan's work ranges from traditional illustration to high fantasy, although his primary focus is historical fantasy.
To see all the latest cards from Strixhaven: School of Mages, check out our spoiler section.
Strixhaven: School of Mages is set to release for tabletop on April 23, and it will be released on Magic: The Gathering Arena and Magic Online on April 15. Check out the important dates here.